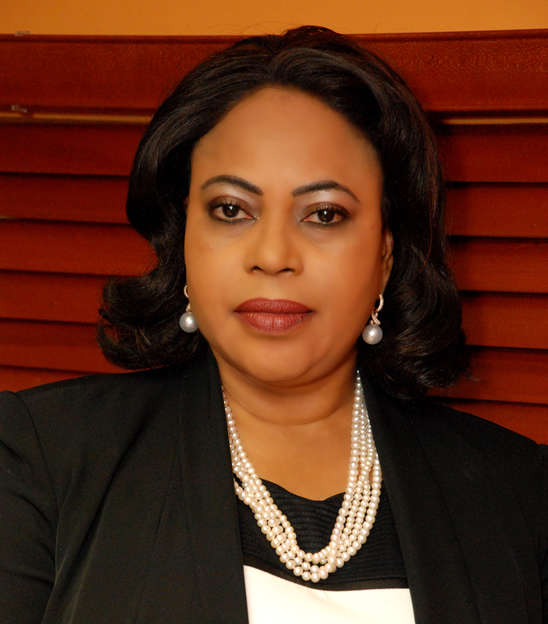 The Executive Vice Chairman, ENL Consortium, Princess Vicky Haastrup has identified policy summersault as a major challenge confronting the maritime industry in Nigeria.
Speaking in Lagos, Haastrup said stakeholders in the sector needs an enabling environment to operate and contribute their quota to the development of Nigeria's economy.
Haastrup said: "We need an enabling environment. Don't forget that terminal operators have invested so much money to develop Nigerian ports. We all know what Nigerian ports used to be like before the concession. People who are regular port users know that we have made improvements.
"Some attention must be paid to the issue of policy somersault, changing things suddenly without any notice. Policies are changed in the industry without giving enough time to the private operators to adjust".
Haastrup, who is also Chairman, Seaport Terminal Operators Association of Nigeria (STOAN) explained that the maritime industry has a huge potential, adding, "Unfortunately, this is one industry that has not been attended to by any government. This industry can create employment; generate revenue for the government and wealth for its citizens. One wonders why such an industry has not been receiving the desired attention".
Access Road:
"Look at the access roads leading to the ports. It is a nightmare coming to Apapa. If you come to Apapa without facing any traffic congestion, it would be an exception rather than the norm. One can spend three to four hours on the bridge because of bad road.
"On a daily basis, you have containers falling on people along this axis. We need an enabling environment that would allow port operators come in with ease instead of the nightmare we are presently experiencing.
"Every port user coming to the Lagos ports is suffering. There are only two routes; one from Ojuelegba and the other from Apapa/Oshodi. I find this very strange considering the volume of cargo coming through the Lagos ports. Then, there is the concentration of other activities in Apapa like the tank farms, which are not supposed to be in the port environment. The tank farms we are surrounded with at Apapa and Tin Can Island are almost 60. This is too much.
Half-year performance
"The industry has performed quite well except that a lot of government policies are having an adverse effect on the cargo throughput. You can see from the pilotage that fewer vessels are coming to Nigeria. There has been a reduction in the volume of cargo coming here particularly in the last few months. Some of these policies like the one from the Central Bank of Nigeria (CBN) on Foreign Exchange (FOREX) and the ban on the importation of certain goods have not helped matters. A lot of us are operating at 30 per cent to 40 per cent of our usual capacity.
"We are in a situation where we are gaining something to lose something but at the end of the day, it is going to impact negatively on our economy. We hope that the situation will be short-lived because right now, importers have challenges getting forex to order for goods.
"At ENL in the last one week, only two vessels called at our terminal and this is how it has been with other terminals at Tin Can Island. You have an occasional vessel here and there and for some, they would not even have any vessel berthing there at all. That is a big challenge for terminal operators because we have a lot of responsibilities in terms of developing the ports, paying salaries and running the terminals. So, whether you have ships coming or not, we are still obliged to run the port with the same amount of money.
"I know the CBN policy is meant to shore up our external reserve but this should be done with a human face. It shouldn't be a drastic change to the effect that these things would become unaffordable for people. "
"For instance, Nigeria is not yet a producer of iron rods. We are still importing iron rods and pipes. What we are producing locally cannot meet the demand of the nation. All we are doing with this policy is creating a situation where these goods will become very expensive and unaffordable for the ordinary Nigerian. Ultimately, the cost of building will increase because the price of iron rods has gone up. Even when you have the money to order for these goods, it is a serious challenge because the CBN is not making the money available for anybody to order for goods.
"The Manufacturers Association of Nigeria is feeling the pinch because a lot of raw materials that are used for their products have been banned. You just need to look at the pilotage and see that the volume of cargo has reduced drastically.
"I am saying these policies should have a human face. Take the auto policy for example; I have my reservations about it. How many cars do Nigerians use and what is the landing cost of such locally assembled cars? It is still unaffordable. This is a nation of 180 million people. Right now, second hand cars are expensive. This policy should be executed with a human face. It should be gradual until our local capacity can meet up with the demand in the country. The first is that goods will be diverted to the Republic of Benin. That is exactly what is happening now.
"Ships containing rice and other cargo are being diverted to Cotonou and their government is smiling. This same cargo will find their way back to the Nigerian market.