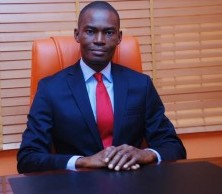 Nigerian ports are fast becoming idle due to several unfavorable government policies militating against smooth operations. Spokesperson Seaport Terminal Operation Association of Nigeria, Bolaji Akinola, in this Interview with SULAIMON SALAU, examined the likely implications of the new vehicle import ban and proffers leeway to optimizing ports operations in Nigeria.
Do you think the ban on importation of vehicles through the land borders is a policy in the right direction?
The ban on importation of vehicles through the land borders will not be effective without a corresponding slash in the tariff of vehicles. I am not trying to scare anyone, but that is the truth of the matter. It will only lead to high rate of smuggling. The only way to check smuggling right now is to accompany that ban with a slash in tariff so that you bring it to the same level as what obtains in the ports of Cotonou and other countries in the sub-region. Otherwise smuggling will be heightened.
I will give you a practical illustration. Look at rice, importation of rice through the land border is banned, yet there is no scarcity of imported rice in Nigeria today. Those imported rice you see in the market did not come in through the ports. You can go to the ports and check, you will not see rice vessel there. So, how do they come in? They are smuggled in. The same thing will happen to the vehicles, so that is why the only way out is to slash the tariff to 10 per cent that it was, so that it will be at par with other ports in the sub-region.
But the auto policy is aimed at boosting local manufacturing, why do you think it will not work?
We are all for local manufacturing, we at STOAN want to support government to drive export, but don't forget that local manufacturing is hindered by several factors militating against the growth of the industry. Until the issues are addressed, local manufacturing may remain comatose. Without electricity, good roads and several other issues, are we going to be able to manufacture cars in this country? Even beverages, you are aware that several beverage companies have relocated to Ghana. It is not because there is no market for them, but because the cost of manufacturing is very high. The same argument applies to auto. So, if we have good local substitutes, if the production environment and operating environment becomes more conducive, and more favourable for production, I think all those things will fall into place without any problem.
Do you see the new VIN scheme a right platform to checkmate smuggling in the economy?
The rate of smuggling in Nigeria, especially of vehicles is alarmingly high. This is essentially due to the high and prohibitive import duty on vehicles, which is more than twice what obtains in other countries in the sub-region. While the VIN scheme sounds like a good idea, it may not do much to check smuggling. The main antidote to smuggling is the reduction on Customs duty on vehicles, to bring it to the level obtainable in other West African countries. The duty should not be more than 10 per cent. Why exactly are people landing their vehicles in the ports of neighbouring countries and smuggle them into Nigeria? It is to avoid the high Customs duties at the port.
Do you think the Customs have the capacity to strictly monitor the porous borders?
There are more than 1,600 illegal entry routes into Nigeria. The borders are porous. It will be difficult for any agency of government to effectively patrol and check the influx of goods and persons through those porous entry points. There is a need to mount barriers and build strong high walls or electric fences at most of those entry points. Most importantly, government must deploy technology to secure our borders.
What should Nigerians expect from these two policies in the New Year. Is it likely to affect pricing?
The prices of vehicles have doubled over the past 18 months. This is due to the high Customs duty, which is 35 per cent plus an additional surcharge of 35 per cent, bringing the total government tariff to 70 per cent. This is way too high and when you place it side by side the high rate of foreign exchange, you see why Nigerians are paying more to acquire cars. The ban on importation through land borders is not enough to check smuggling and bring down the prices. Only a reduction on Customs duty will achieve that.
What should government do to make importation through the ports an easy process?
Reduce Customs duty, reduce the huge crowd of government agencies operating at the port and automate the Customs clearing process, which is way too manual and regressive. Someone described the Customs clearing process as archaic and way too expensive. There are multiple checks within and outside the port, which must be tackled by government. Mrs Ngozi Okonjo-Iweala ejected the agencies a few years ago, but they are all back in their multitude.
Presently, does the terminal operators have capacity to take the expected traffic in imports?
There is ample capacity at the ports. Most terminals are operating at less than half their capacities. Our ports were boisterous until the Jonathan administration enacted some policies that chased shippers away. This government will etch its name in gold by reversing those ill-advised policies so as to bring back activities and jobs to the ports.
Source: The Guardian