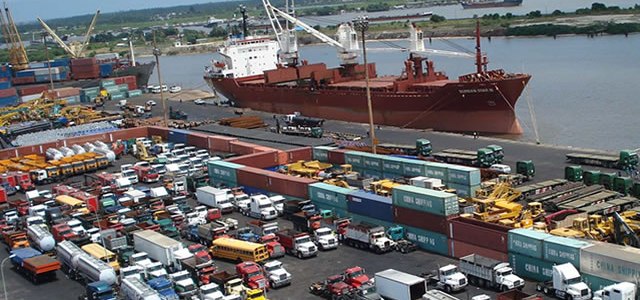 SEAPORT Terminal Operators Association of Nigeria has denied creating unfriendly environment for business at the Nigerian Ports. The Association's Director of Communication, Bolaji Akinola said in response to reports that terminal operators were creating unnecessary bottlenecks to slow slowdown the price of goods clearance for demurrage charges. He said "Terminal operators are investors who intend to be in the industry for a long time."
He stated that they were not in a hurry to make profit because their goal was in alignment with that of the Federal Government, which is to transform Nigerian ports towards efficiency.
According to him, over one billion dollars (over N200 billion) had already been invested in Modernization and upgrade of various terminals across the country.
The concessioners claimed that, the ports have improved tremendously from what they met in the pre-concession era, adding that they have eliminated vessel queues that cost the economy over 100 million dollars annually.
Akinola also said with improvement in the port infrastructure, congestion has become a thing of the past at the Nigerian Ports. "Within the first year that we took over operations at the port, we have been able to increase the turn around of vessels by over 75 percent and doubled that achievement in three to four years."
Denying diversion of goods to ports in neighbouring countries, Akinola said it is those who want to sidetrack fiscal policy or evade customs duty in Nigeria, and smugglers of banned products like rice that are doing such. He also stated that there is ample capacity inside the main terminal, so terminal operators are not responsible for stemming cargoes bonded to terminal, except the relevant command of the Nigeria Customs service decides otherwise.