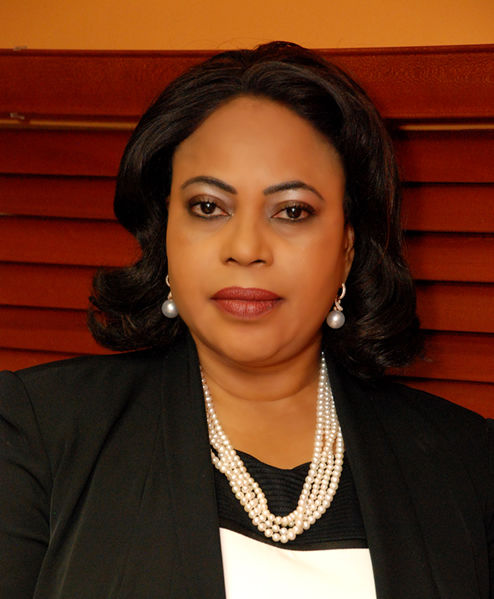 Chairman, Seaport Terminal Operators Association of Nigeria (STOAN), Princess Vicky Haastrup, has urged women in the maritime industry to create a balance between work and family life to enable them function effectively and achieve better productivity.
Haastrup, who gave the advice at a webinar organized by the Women in Maritime Africa (WIMA) Nigeria, to mark the African Day of the Seas and Oceans, spoke on the theme "Practical Balance for Women in the Maritime Industry".
She noted that while an increasing number of women have excelled in the maritime industry, which is challenging and dominated by men, they must ensure that other aspects of their lives are not neglected.
She said, "Long before now, women were not given the recognition in the industry but we have proved them wrong. Today, we have women in leading roles in the industry, so it means we are getting there.
"A good work balance is very important in our lives as women. We need to be balanced so that other aspects of our lives either as wives, mothers or leaders in our various communities do not suffer.
"Practical balance also helps us to achieve productivity and that leads to satisfaction and happiness because when you do well and meet up with the tasks that you have set for yourself and you are able to achieve those goals, you will derive a lot of satisfaction and that helps us to stay healthy."
Hasstrup also advised women not to neglect their health, stressing the need for regular medical check up and exercise.
"Don't be too busy and neglect exercise. That is why you need to plan yourself. You need to have the practical balance so that your health does not suffer. When your health suffers, you won't be effective at work. Above all, you must nurture yourself because if you are unhealthy, you cannot accomplish anything. You must find the right balance that works for you," she said.
Also speaking, the Managing Director of Nigerian Ports Authority (NPA), Hadiza Bala Usman, said there is a need for more women participation in various professional services in the maritime industry.
Usman, who was represented by NPA's General Manager, Servicom, Harira Muhammed, noted that the problem of gender imbalance is a global problem, as women constitute only 39.3 percent of the world labour force.
In her welcome address, the President of WIMA, Hajia Bola Muse, said, "To achieve a more diverse workforce, it is essential that women are visible both within the maritime community and more widely. The maritime industry is becoming increasingly more welcoming to women and we need to promote the maritime profession to young women and show how a career in maritime can be rewarding and exciting."
Source: Ships&Ports