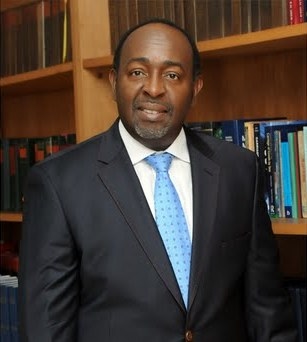 Newtelegraphonline on February 25, 2015
Seaport Terminal Operators Association of Nigeria (STOAN)'s legal counsel has slammed the Nigerian Shippers Council (NSC) for not waiting for the Appeal Court's determination before taking a hasty decision.
The legal practitioner, Femi Atoyebi, a Senior Advocate of Nigeria (SAN), explained that the council had misled the public through its publication. Atoyebi claimed that the terminal operators had the right to continue the collection of the charges because there was a pending application for stay of execution of the judgment and an appeal.
He advised the port terminal operators and the general public to ignore the council's illegal directives. Atoyebi noted that it was not mandatory for the terminal operators to comply with the NSC directives, saying that directives would render helpless, the goals and intent of the terminal operators whch it appealed against.
Atoyebi added: "The law in Nigeria is that where, as here, there is an appeal against a court decision and a motion for stay of execution/injunction is filed, none of the parties must do anything to frustrate the hearing of the appeal until the application has been heard and determined, one way or the other."
He cited the Vaswani Trading V. Savalakh & Co (1972) A Nlr 922 @ 926; And Kigo V. Holman Bros (1980) 12 NSCC 204 @ 209 – 210 to justify a legal opinion. Atoyebi said:
"We have had cause to write to the NSC when it was apparent that they were making frantic efforts to ride rough shod of the judicial process and threatening our clients to comply with their directives as from December, 2014.
"Clearly, this is not only illegal, but unacceptable and a cloaked attempt to foist upon the Court of Appeal, a situation of complete helplessness so that if our clients' appeal succeeds, their lordships' decision would have been rendered nugatory." Atoyebi said that lawyers should have advised the council appropriately on the correct position of the law.
He added: "We hasten to add that the NSC publication and any further step that may be taken by it in a bid to frustrate the pending appeal and foist on the Court of Appeal a situation of complete helplessness would be highly contemptuous of the court and we would not hesitate to apply the full weight of the law on such persons asnay have authorised the publication."