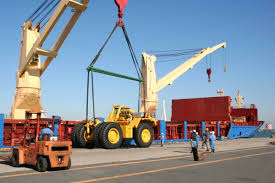 THE Seaports Terminal Operators Association of Nigeria (STOAN) on Thursday urged the Nigeria Customs Service (NCS) to introduce a 24-hour examination of goods to facilitate cargo clearance.
Its Spokesman, Mr Bolaji Akinola, told the News Agency of Nigeria (NAN) in Lagos that the initiative would eliminate delays at the ports.
He said that the system was already being practiced in some ports in India, adding that streamlining of cargo clearance processes at the ports was important.
"There is the need to streamline cargo clearance at the port. It is very important, especially as it concerns container operation.
"Container operation is quite sensitive and any little delay could create a dislocation within the system. Even if we are going to start with container operation, then spread it round to others.
"Is there a possibility of embarking on 24-hour, 24/7 custom examination?
"As is happening, for instance in India, the government introduced 24/7 custom examination, not for all the goods, for certain ports.
"About 13 of their ports in India now enjoy round-the- clock customs processing. So, the importer can go there any time and do documentation and clear the cargo. So, we should begin to see that in Nigeria."
Akinola also urged the Federal Government to repair the port access roads to ease cargo evacuation from the ports. (NAN)
http://www.ngrguardiannews.com/2015/01/association-seeks-24-hour-goods-examination-clearance-at-ports/