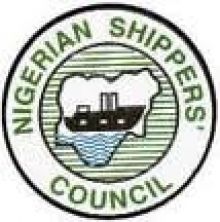 The Federal Court of Appeal, Lagos, has adjourned a case between the Nigerian Shippers' Council (NSC) and the Seaports Terminal Operators Association of Nigeria (STOAN) over port charges to February 4, 2016.

The court also adjourned to 4th February the case between the Association of Shipping Lines Agencies (ASLA) against the NSC and the Shippers Association of Lagos State (SALS) as codefendants.

The Presiding Judge, Mrs. Uzoamaka Anyanwu, said yesterday that the court adjourned the case as a result of the backlog of pending cases the court had to handle.

Speaking with newsmen shortly after the adjournment, Counsel to ASLA, Chidi Ilogu (SAN) said the court was not ready to take the matter because it had a crowded list of cases.

"It is because of the circumstances. We do not have a choice than to accept that date," Ilogu said.

Counsel to the NSC, Emeka Akabogu, expressed dissatisfaction with the long adjournment, saying that he would meet his client (NSC) on the next step to take.

It would be recalled that both ASLA and STOAN had sued the NSC over the Council's attempt to slash shipping agency charges and progressive storage charges collected by terminal operators.

On Wednesday October 29, 2014; the NSC published an advertisement announcing the reversal of storage charges at the ports to that which was in force as at 1st May 2009. It also ordered an increase in the free storage period at the port from three days to seven days.

The Council equally directed shipping companies to reduce their shipping line agency charges from N26, 500 to N23, 850 per TEU and from N48,000 to N40,000 per FEU and refund container deposits to importers and agents within 10 working days after the return of the empty containers.

But dissatisfied with the directive, the shipping companies and terminal operators had instituted an action against the NSC at the Federal High Court sitting in Ikoyi, Lagos but lost the case in a verdict delivered by Justice Ibrahim Buba on December 17, 2015; prompting the appeal.