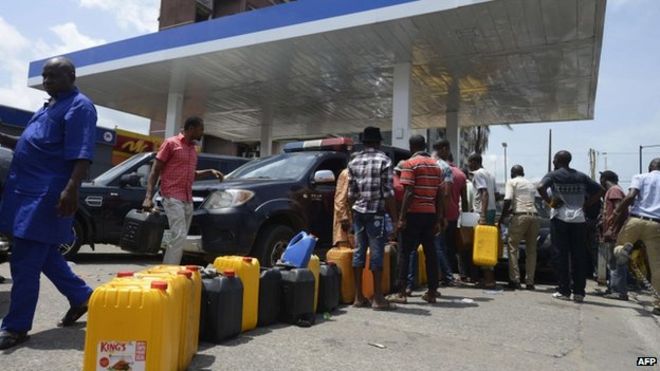 The Seaport Terminal Operators Association of Nigeria (STOAN), decried the debilitating effect of the fuel crisis on their operations at the port.
In a statement, the association's spokesman, Bolaji Akinola, who expressed his disappointment, added that it had become difficult for members to replenish their diesel stock for operations.
"The lingering fuel crisis in the country may hamper port operations."The ports and terminals are driven by heavy-duty equipment and cranes, which are powered by diesel.
"It is sad to note that it is becoming increasingly difficult for our members to replenish their diesel stock due to the lingering scarcity of the product.
"If this situation persists, it will adversely affect operations at the port, affect discharge of vessels and delivery of cargo," the statement said.
It, however, assured port users of the association's determination to ensure that the situation was properly managed, to offer them quality services, even as he sought their cooperation.
"We assure port users of taking necessary steps to mitigate any negative impact this ugly situation will have on them, even as we seek their cooperation and understanding at this point in time," the statement added.
Source: Business Day Online
http://www.bunkerportsnews.com/News.aspx?ElementId=3433b6cc-f7fa-478e-80e2-9af3b9ea2515