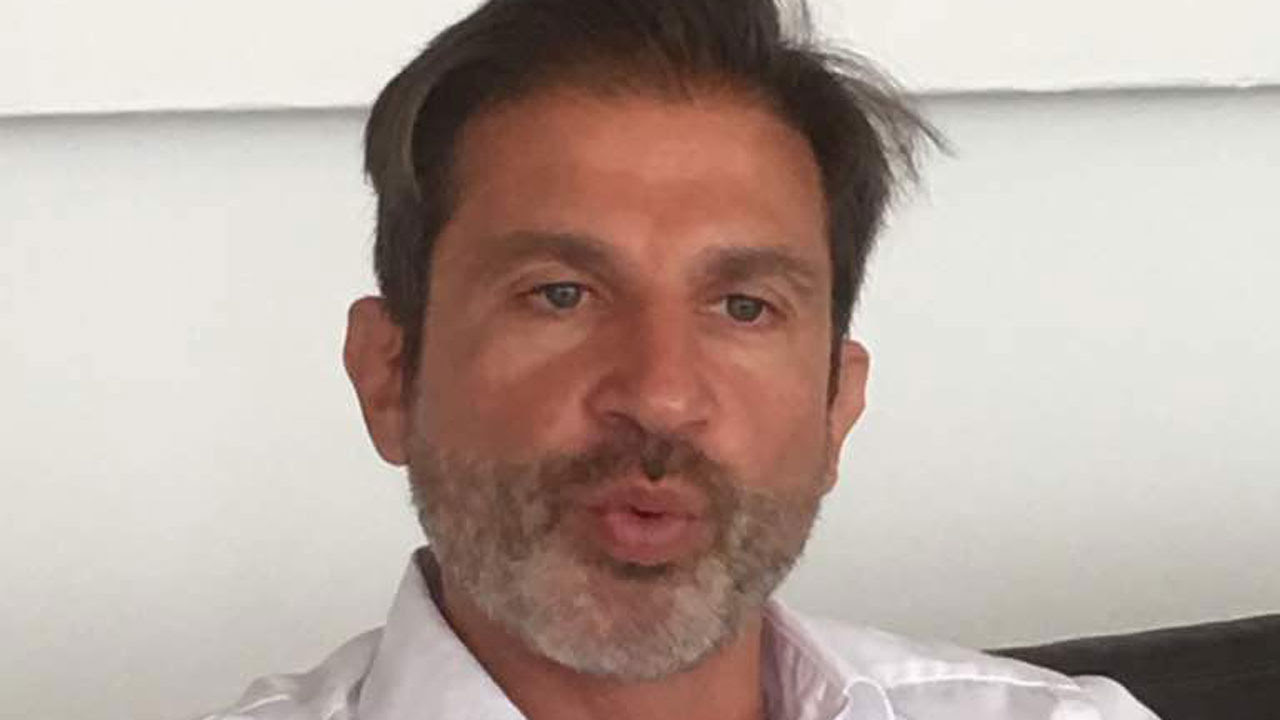 Ascanio Russo, whose company, PTML, controls a large percentage of the terminal operations in Nigeria, is convinced that the country holds a huge potential for the maritime industry. But he regrets that such opportunities are not being maximised due to dearth of infrastructure and sustainable legal framework to attract private investments. In this interview with Clara Nwachukwu, he speaks of government instituting the right policies to boost economic growth.
You have been working in the Nigerian Maritime industry since 2000, if you were to make an assessment, how would you describe the sector?
I have been in this country for many years. Actually, I'm a proud Nigerian passport holder. I have lived here for so long, and I have seen a lot of changes in the maritime industry. When I first arrived here, the ports were managed by the Nigerian Ports Authority, and at a time when situations were quite tight; I mean operations lasted for weeks, you have to wait for weeks for your cargoes to be released because of congestion at the ports. Inside the port is another issue, many people are accessing the port, and there is not really and access control system in place, and so in terms of security and safety standards we're just relatively average.
When the concession exercise started in 2006, we at Grimaldi had already approached the Federal Government to build a new terminal because the type concession we have is quite different from any other concession in the Nigerian port sector. Our own is a build-operate-and-transfer model. What we did in 2003, was to approach the federal government, and proposed to build a new terminal at TinCan Island, an area that was used as a residential area, but was greatly underutilised, and we signed our BOT agreement. Although the concessionaires all started more or less at the same time, but our model was different from all the others, because all the other terminal operators basically took over existing facilities from the NPA, they upgraded and invested a lot. In our case, we built a port from the scratch, and we built it to the best international standard, and streamlined our exigencies because our terminal is a multipurpose terminal, specifically designed to receive ships and vehicles. Grimaldi is mainly known for cars, we're the largest importer of vehicles in Africa.
But we also have a strong shipping line, and the terminal is used for containers, project cargo and general cargo.
To go back to your question of how do I see changes in the industry; there have been tremendous changes. The private terminal operators brought significant investments and in those investments, a much higher level of productivity and efficiency. The turnaround time of the ships has improved dramatically, and even the management of the terminals has improved very significantly. This means that as a result of this improvement, the volume of cargoes which the ports, especially Lagos, could have increased many folds because of the efficiency that was brought by the terminal operators. At the same time also, the governmental agencies, they upped their game, mainly Customs for example, there was a significant process of digitalisation, and now many operations that were managed manually are done electronically.
But we must nonetheless acknowledge that the level of infrastructure around the port areas have not moved at the same pace with the level of development inside the ports, and this is why we are now experiencing this crisis around the port areas. I guess that you are aware of the chaos around the port and all the terrible conditions of all the roads leading to the port areas, be it TinCan Island or the Oshodi Apapa Expressway. I mean there is no significant work being done there. It's very sad in a way because while the port operators have invested in the ports, and as a result have been able to increase the capacity inside the ports, most of the infrastructure around the ports have not been upgraded. That is why we are now experiencing this complete chaos, because basically, the roads have fallen apart, and accessing the port area is really becoming a nightmare.
But this is not the only factor because if you look at the congestion around the port area, it's as a result of many causes, not only infrastructure. There is also the condition of the vehicles, the condition of the trucks accessing the port areas. If you look at the trucks coming to the ports, you are looking at vehicles which are maybe 40 to 50 years old, and they are falling apart all the time. This is part of the industry that is highly fragmented, and so it is difficult to interact with the players of the industry. We are not talking of the big haulage companies, which you can easily talk to and try to coordinate the moment cargoes go in and out of the port.
To go back to your question of how I see the industry in the last 15 years or so, I may no doubt have seen big improvement in the turnaround time of the vessels, and the dwelling time of the cargoes. Before, the containers would stay in the port for about one month, but nowadays, that range of time have gone down to probably two weeks. Perhaps in the last few months, it has gone up again because of the congestion. In our terminal, the cargo stays less than 10 days, and this is because of the peculiarities of our facility and the location. We have a number of advantages, which make our terminal easy to transact business with. So, in a way we are not really suffering the same level of difficulty to access like the others.
If you take assessment of all that you have described that now characterise the Nigerian maritime sector, would you say that we are competing effectively with our neighbours within the region, within the continent and even the larger world?
The main problem I see aside from the infrastructure around the port areas is the fact that we don't really have a well-functioning rail system, and we are now developing transportation cargoes using the waterways barges. Even in our own case, we have been using barges for the past 12 years. We are pioneers in using barges to move cargoes to the port. All these infrastructural problems, I think, put the Nigerian ports at a disadvantage compared to other ports in the region, because at the end of the day, we benchmark against our competitors, which of course first is the region.
Second is the high cost of calling the Nigerian ports. I mean for a ship owner to call at the Lagos port, or Onne, or any other port in Nigeria, it is extremely expensive. Well I dare to say that probably Nigerian ports are amongst the most expensive in the world. I know this may be a bit controversial, but it's a reality. We are part of a larger logistics group which is the Grimaldi Group, and we have operations all over the world, so we know how much it costs to call at a port in Norway, U.S. in Europe, North America, or even in the Far East. The costs are definitely extremely high. So in a way, this puts the Nigerian ports at a disadvantage when compared to the neighbouring ports, like the ports of Lome, Cotonou, or Abidjan. This is because all these ports are developing the model of a Hub Port; they want to receive bigger and bigger ships, and from their own base they want to fill their cargoes to other ports in the region.
Unfortunately, in Nigeria this has not been possible. Also, not only because of the infrastructural problem, and the high cost of doing business here, but also because the trade policies have been not particularly friendly to the development of additional volumes of cargoes. So in a way, I will say we are less competitive with the other ports in the region in terms of the cost of calling at the Nigerian ports. Of course, the advantage we are having here is that we are serving a big country and a huge economy, and as such, the volumes of cargoes that we are handling are still bigger than our neighbouring ports. But the potential of this country is much bigger than this, and we know that if you look at the volume of cargoes coming, and you compare this with the population of Nigeria or with the GDP of Nigeria, it's extremely low.
A country like Nigeria should import much more than we are currently importing through the ports, and the problem is that most of these cargoes go through the neighbouring ports and we know that. Ports like Cotonou for instance, is basically acting like a Nigerian port in another country, and goods find their way to Nigeria through the very porous borders between the two countries. Honestly, it's a pity because at the end of the day, all these cargoes that turn up in other ports belong to Nigeria, and in the end, the federal government is losing huge amount of custom duties; it's losing in terms of revenue. Also, the Federal Inland Waterways is losing; the masses are losing; and so the whole economy is losing not only because the ports are expensive, but also because some trade policies force importers to use other ports.
Look at the type of cargoes that come calling, would you then say there is now a trend or an already existing incidence of dumping of accident vehicles in Nigeria? 
Yes there is a trend, and the quality of vehicles has deteriorated over the last four years, this is also a result of the recession in Nigeria. Of course the purchasing power of the people has shrunk, and not everybody can afford a very expensive vehicle, and so other people are importing older vehicles or accident vehicles, which are clearly cheaper. This is as a result of the new auto policy, because of course if you increase overnight the level of duty by over 100 per cent, it would make the importation of vehicles into Nigeria much more expensive.
Also, there is the view that used vehicles are very polluting; and maybe we should not use used vehicles in this country, but the reality is that used vehicles is not a luxury. I mean that people are not buying used vehicles because they prefer them to new cars; it's a matter of price and some requirements. We need cars in this economy, and this leads to what we discussed earlier about trucks coming to the ports. I mean that trucks in Nigeria are probably about 40 years. One of the reasons why we are having this congestion is because we have these very old trucks, so the trade policy, which makes it very expensive to import goods and trucks into Nigeria, is not helping matters.
If you make duty very expensive, people will try to fix their trucks as much as they can; even fleets of trucks in this country are so old. It increases the level of pollution, it increases the level of congestion, increases the number of accidents, and so forth. These are all economies of scale and negative externalities, which are very difficult to measure, because people at the end of the day, will just look at how much it costs to reduce the level of duty. Do we know how much it costs, all these congestion that we are experiencing, all the pollution that we are living with, and all the people who are dying every day in accidents because we are importing all these very old vehicles?
Probably, if we really want to help the automotive industry, rather than making less competitive the used second-hand cars, you should try to make more competitive the locally manufactured vehicles. To do that you should look probably at incentives for the local producers who agree that we should try to develop this industry, but where you want to make this industry strong, then you should support the industry from the beginning with incentives like tax holidays. This is so people can come and invest, but you can't expect to protect the market just by increasing the level of duty. Also, because at the end of the day, people need cars; you cannot tell them that you can't drive or buy cars any more. They will always find a way. No matter how much you close the borders, and put all sorts of control, people will always find a way to smuggle what they require. So rather than making things difficult for the people, and making things more expensive for them, you would want to help people to import good second-hand vehicles, which is not a luxury. This will help reduce the pollution, and help also in terms of congestion, while at the same time also supporting the local industry but in a different way. Not just blocking the importation, but also helping the local industry with incentives and tax holidays.
Can you identify some of those policies that you would like to see changed? 
One of those policies which we have been particularly focused on because we have been directly affected is the car automotive policy. That was a policy introduced by the previous administration in 2013, and became effective in 2014, and the purpose of this policy was to develop the automotive industry in Nigeria. A very ambitious goal, and of course we all support any policy which makes the economy better. Unfortunately with this policy, to achieve that goal, it distorted the trade to Nigeria. One of the instruments they used was to increase the level of duty on used vehicles, making them more expensive.
The logic was that the vehicles produced in Nigeria will become more competitive, but unfortunately, what we saw immediately this policy was introduced was that duty was increased. We saw an immediate diversion of cargo to Benin Republic, and you know that Cotonou especially has always been known for used vehicles, which are smuggled to Nigeria.
This auto policy made things worse, because historically, let's say that 50 per cent of the cars were going to Nigeria, and 50 per cent to Cotonou, even if the all cars were for the Nigerian market. After this policy, the volume of cars increased to 70 per cent all going to Cotonou. Almost overnight, we saw a collapse of the number of vehicles been discharged in the port, and it's almost five years since this policy was introduced, and it has not helped the automotive industry in Nigeria, because at the end of the day, this is a market which requires these vehicles. What we have seen rather is that used vehicles are still coming to Nigeria through the border, one way or another, and the sad thing is that the good quality vehicles are coming through Cotoonou, the level of duties is much lower and so they can afford for them to be discharged there, while the old vehicles, the accident ones are coming to Nigeria.
Still on operations, you talked about pollution, you talked about congestion, and you also talked about accidents on our roads. Let's
look at the pollution of our marine waters. How do you think that it has impacted on operations here, and wreckage and ship abandonment that are causing obstructions on our seaways? 
That is an interesting topic. You know that as an international shipping line we are abiding by the highest international standards. Our ships are not involved in any manner or act of pollution, but of course the area which I would like to highlight in terms of pollution of the marine waterways especially, is the inland waterways like Lagos for example. We know how congested Lagos is, and that is because of the decay on road infrastructure. But one area which has not been given enough attention even when some people have started delving into it is the use of the waterways. This city is blessed with all these channels, the lagoons and so forth, and we should take advantage of these waterways to move cargoes around. One of the problems is that these waterways are not well kept. They are not dredged and they are regularly polluted. So you cannot just move barges or boats from one point to another. Sometimes, the water is so dirty that you can't even go with a boat or perhaps because it is not dredged.
People are dropping all sorts of refuse and rubbish in there, and we are particularly sensitive to this because as I mentioned earlier, we have been operating with barges for the last 12 years, and we have been pioneering this. As you may know, we are the largest shipping line bringing vehicles to West Africa, and it is one of the largest operators in the world, and in Nigeria, we are also leader. The moment we built the terminal at TinCan Island, we believed the capacity of the terminal is not enough to cater for all the influx of cars, even when there is the crisis because of the automotive policy. The first thing we did after we started was that we needed to expand, but there was no land available at the port anymore, because all the lands were already occupied.
We started looking for land close to the water but we could move cargoes using barges, and we developed this facility on the Oshodi Apapa Expressway, actually it's between the Oshodi Apapa Expressway and Badagry Expressway. That was a land which used to be vacant but now a proper terminal, which we have developed. Over the years, we acquired lands from different owners. It was not like a big piece of land that we acquired in one shot; there were different pieces of lands, and we know how competitive it is with lands in Nigeria, and over the years we have developed this terminal. Now we are running over 150,000 square meters of dock terminal, where we move vehicles using our barges; and this ways basically, we have eased a lot to the congestion around the port. You can imagine if all these vehicles had come to the port area, of course there was no space, and that would have been an additional congestion.
The beauty of this is that importers do not need to come to the port to pick their vehicles from because we have Customs there, and that office is already connected wireless with our main office, it's connected to ASYCUDA, customer ASYCUDA and so forth, so it's basically an extension of the port. You are coming to the port without coming to Apapa and TinCan Island. These are the kinds of solution that people have started looking at for containers, and for general cargoes. The whole system would have collapsed, and we see more and more people doing barging operation. I see more and more of these barges but of course we are at the early stage and they are not properly structured business. In a way, it's good because it shows that people are exploring different avenues, because a port like Lagos that is growing, needs different ways to evacuate the cargo. We cannot rely only on the road infrastructure. Of course the road is very critical, and we hope that eventually all the roads leading to the port would be fixed, but we can't rely on the roads. We need the railway, we need the waterways here in Lagos, because we have potentially all these opportunities. It is a good thing that now, people are looking at barges, and we too we are also looking at expanding our barge operation even beyond what we are doing now.
What about the issue of piracy at the sea, you said Nigeria is one of the most expensive in the world, and now a recent report also said we have a high rate of piracy at the sea? 
Piracy is not much in the western part of the country, it's not much on the Lagos area, but it is a problem in the eastern part of the country. Of recent, I want to say that there is a reduction in the level of piracy, but it is very difficult to measure this problem, because many cases are left unreported sometimes. But clearly, it is an issue, which all ship owners are very much concerned about. We have been trying; the shipping line and international shipping line are calling on Nigeria to engage NIMASA, which is the agency responsible for security in conjunction with the Navy. We are being reassured by the authorities that they are working on it, and hopefully, the situation is going to get better. I don't really have any major comment in this because this is one of the areas where there is some sort of controversy.
…NIMASA said they have written some sort of protest letter to IMO, complaining about the latest figures… 
There is a recent development, but we cannot really call it piracy; what we have been experiencing in the Lagos ports in the last six months is like there were attacks on the ships, but we believe it's more like thieves coming with canoes, they come on board and they try to steal. Of course, it's a very serious thing because it shows that even the port areas are porous; at a time, we wrote to the authorities, in this case, the Nigerian Ports Authority, and to the port police, because this would fall under their responsibility. All the same I will say there has been an improvement; I believe that the case of attacks on the ships has definitely reduced.
Talking about port porosity, one would imagine that having many agencies at the port would have checked this trend significantly, but rather the reverse seems to be the case?
One of the problems, which is something that is peculiar to Nigeria, is that there are many people coming into the ports. If you went to any other port – Shanghai, Singapore, wherever, ports are usually a dead area. You will not see anybody going around in the ports. I think this is because the Lagos port is built around a place which was highly inhabited, but it is also because many people are coming to the port for one business or another, and we see thousands of people dwelling around the ports area. You know terminal operators, we do not tell the authority to intervene beyond our boundaries, so we are responsible for the security inside our terminals, but we cannot so anything for all the dwellers outside our premises; it is the responsibility of the authorities.
In our case, we have implemented a number of measures because we had an additional challenge since we deal with used vehicles. For every used car imported into this country, there are at least two or three relations involved. If we release 1,000 cars a day, you may probably have four to 5,000 people just coming in and out of your terminal. I know this people have to be given access to inspect the vehicle and they have to be escorted and so it was a big challenge. Over the years, we have developed a biometric card system to register everybody. To conduct business with us, you need to be registered with us, and it's a biometric registration where your finger prints and all your details are submitted so we can track everything, and know that we are dealing with reputable companies and people. If there is anything wrong, we will know who to hold responsible. This is also one of the requirements of the ISPS Code, an international code developed to protect ships and terminals.
Unfortunately, around the port areas there are still too many people, and there is nothing we can do there; but there is a lot that the authorities can do to stop that. We do know that the Nigerian Ports Authority plans to build a fence around the ports area, to limit access to them. But the other problem is that there are also many businesses, which are not supposed to be there in the first place. There are also some sort of small informal activities around the ports areas even under our walls, which are not supposed to be there in the first place. I guess the authorities are aware of this, and I believe they are working on this issue, but until we limit access to the ports areas, we will always have challenges. In terms of chaos and congestion, which all these influx of people generate, and also in terms of security, we should not forget that ports are very sensitive areas. We want to be sure that the people coming to the ports areas come to transact genuine business.
Would you then say the multiplicity of agencies is helping or compounding the matter? 
This has been a controversial issue for as long as I remember. There have been many presidential directives on this. Of recent, three was another directive from the Office of the Vice President, but still we have a number of agencies in the ports. Most of the time, it doesn't help, and most time, these agencies do not work in coordinated manner, and sometimes they make the releasing process more complicated than it should be. I think that one of the goals of this administration is to facilitate the ease of doing business, which is a very commendable goal. But when you have multiplicity of agencies who wants to inspect the cargo, who want to involved in the clearing process, this makes things more difficult for the importers. There have been a number of studies, which highlighted the number of documents you are meant to provide, and the number of people we are supposed to meet before you are able to clear the cargo. This clearly makes the clearing process much more expensive, much more cumbersome, and less transparent than it should be.
In the recent time, although you are more into vehicles, there has been a proliferation of importation of arms and ammunition. What do you think is fuelling this contraband?
Yes, our core business is cars; we are amongst the largest carrier of vehicles containers from Europe and U.S., and of course every time arms and ammunition are discovered, it's a big blow for everybody. Nobody wants to be labelled as the shipping line, which brought in the container carrying arms and ammunition. But the problem is that, you discover that kind of illegal importation in different manners. The first and foremost is intelligence report, and these are based on leads which may come from Interpol or from authorities at the port of loading and so forth. The other is a very important channel that you should screen and inspect the containers.
The challenge we are facing here in Nigeria is that unfortunately the scanners, which are supposed to be used for operations have not been working for a number of years now, and so all the containers are physically inspected. Physical inspection is important no doubt, but there is so much you can inspect physically. When you get a 40ft container, loaded to the end, you can imagine what it takes to remove everything and stock it back. So, it is very difficult to detect arms and ammunition, or drugs, or any other illegal trade, which may be in the container. What I think is really critical is that you should have a proper intelligence, which should be based on interaction with other authorities in the port of loading, which is what all the other authorities are doing. Also, you should have functioning scanners in the port, and in all the entry points into the country, unfortunately at the moment, we don't have that.
Going back to your earlier comment about the waterways not being dredged, and we know that we don't really have too many large motion vessels coming into Nigeria as we would have liked, and for years, government has been talking about dredging some of the ports, the River Niger port, the Calabar port. How do you think this is playing out in the larger business operations at the port?
I was talking earlier about dredging of the inland waterways and not for ships but for barges. For the dredging in the port, that's another area. I must admit, over the years in Lagos, though with some delays, the channel is being dredged, and I think it is possible to receive ships with a draft of up 15.5 meters, which is a big achievement. But the problem really is that we are competing with other ports in the region, which are deeper than that, and of course, the container trade these days is all about size. You need the bigger ships so that you can reduce the cost on cargo because if you have a ship that can carry 10,000 containers, the cost per container is much less than if you have a ship that can carry 5,000 containers.
This is why all the big carriers are trying to come with big ships, and this is what other ports in the region are trying to develop. This is what we were discussing when we talk about the hub status of some ports. There are ports that want to attract the very big ship, discharge all the cargoes in one port, and then from there with a smaller ship, go to the other ports. This something that has been built in Abidjan, they are expanding, and in Dakar they are expanding, and so all the ports in the region are really expanding.
For Lagos, I think we have reached the limit. We cannot go deeper because the infrastructure of the port cannot sustain a deeper draft, unless you have to rebuild the port. In the other ports, draft is definitely an issue that the federal government spends significant amounts of money in dredging some of the channels to access the port. But the reality is that dredging is a very expensive exercise, and it is not something that you do once in some areas, and that's it. There is a level, which makes it necessary to continue to dredge the channel.
Sometimes, it may be even more convenient to build a new port in a different location rather than spending money dredging the same channel, because at the end of the day you are talking of huge investments, and if that port doesn't have this volume of traffic to sustain the investment then it becomes a waste.
In the case of Lagos, what would you advice the Government? 
I think eventually, there is the need of a new port in Lagos, and let's say in the western part of the region. There are a number of ports which have been in the pipeline for many years. I think of recent, there have been some developments around the Lekki port. I think there is a need for another port; it's not something immediate, it's not something we need very soon, but clearly, a country as big as Nigeria will need another port.
Despite all the challenges related to the harsh economic environment, PTML or Grimaldi as a group seem to be doing very well in the country, last year, you recorded an increase in revenue. What is responsible for this amid low cargo tonnage and downturn in the larger economy?
No doubt, we have had growth this year compared to last year, but unfortunately that growth is not because anything significantly changed. It was just that we were coming from recession, and so our volume of business for the last three years had shrunk significantly.
We are probably not even at the level we were in 2012 or 2013. We have not even reached that level in terms of revenue, because we were badly affected in 2015 by the automotive policy, which basically meant a collapse in the volume of vehicles we imported, we were affected like anybody else in this country by the recession. The recession really had an impact on the port like any other industry, so I will say that all the businesses were impacted by the recession. I must assume that this year, most of the businesses added a significant growth compared to 2017, and even more compared to 2016. I think that was what caused the growth. Clearly, there has been some growth, and I'm not denying that I am happy. I mean we are just regaining what we have lost and what Nigeria have lost. I believe honestly that we are even underperforming. But we could do much more; this country can do much more and shall do much more. The other day I saw the data published by the National Bureau of Statistics, and it was about growth and GDP and I think it was less than two per cent, I mean that is not good enough. We all know that a country as big as Nigeria and with growth in terms of population, need a growth of at least five to six per cent just to be at par with what we were having before. I want to be optimistic in the sense that we are still under-performing; and even if we have seen better than last year, I think we can definitely do much better, and this economy can definitely do much better.
Looking at logistics, and you are an expert in mergers and acquisition, and special purpose vehicles, which is what PTML is all about anyway, but in Nigeria, the maritime industry appears to be shrinking and people are not thinking along the lines of mergers and acquisition as would have in other climes. Why are we not seeing that kind of growth here like we see in other industries?
I didn't say that the industry is shrinking. I think that the industry is growing, there is no doubt that it's growing, but it's not growing at the pace it should grow, and this is also a reflection of the economy in a way. Let's not forget we are coming from the worst recession this country has experienced, probably since the military era, and it has been very difficult for everybody. It was a shock for everybody also because in all these years, we have experienced some short recession, but we have not experienced such a bad one that lasted for so long. Everybody thought that this economy would grow for ever, and when the economy began to shrink, it was a wakeup call for everybody.
Nonetheless, the economy is growing, even the maritime industry has been growing, and the capacity in the port has grown a lot. If you look at the numbers in boxes and millions of tons of general cargoes that we are bringing now compared to what we were doing three years ago, of course, it has increased in many folds. Clearly, we could do more, and I think we are not doing more in terms of the volume of cargo, which comes to Nigeria. As I said before, because of the infrastructure around the ports area, which makes the process of delivering a cargo very complicated, and the number of agencies involved in the clearing, the unfavourable trade policies, sometimes it is very expensive to bring in some goods. You may want to go through the back door because it is easier and it is cheaper, so I will say that this is the reason why we have not grown as much as we could have grown.
If everything was in place, if we have favourable trade policies, we would have much more cargoes and much more revenue for everybody. In terms of mergers and acquisition, I would say that in the segment that we operate – terminal operators, there are already a number of few players, and I don't really see room for mergers and acquisition. Of course, we would like to take over the competitor, but then it would be like a monopoly. So I don't think it would be healthy, and I don't think the authorities will favour something like that, as much as I would like as a port operator to be in charge of everything.
For the shipping lines, on the other hand, there have been in the last two to three years a number of mergers. Even the very big companies have been swallowed by even bigger companies, and that is because the shipping line business has become super competitive and the margins are extremely low, and so size is everything. That is why there are mergers and acquisition, but this is on the international level.
At the local level, the only areas where I can see room for consolidation, and these are areas where the government should really try to assist to consolidate, are freights, logistics companies, and the courier services. The industry is super fragmented, there are thousands of clearing agents, and this doesn't help because most of these companies are not structured. They are not big companies that you can even hold responsible. For example, when there is importation of arms and ammunition like you said earlier, sometimes it is difficult to understand who was the clearing agent involved, who was the importer involved. Even in this chaos that we are experiencing outside the port, where there are thousands of trucks belonging to thousands of different companies. We don't really have big logistics operators, or big clearing agents with a number of proper trucks. Rather, we have a super fragmented industry with thousands of small players, thousands of clearing agents, thousands of truck owners. These are all companies, which are striving on very low margins.
I don't want to say that they are cutting corners, but to some extent they are also part of why the clearing process is so long and cumbersome, because we are not dealing with big companies which have good procedures and standards. Most of these companies don't even have anything at stake; even if they are doing something illegal and they withdraw their licence, they would come with a different licence, and that is the issue and part of the reform, we have been advocating for years.
You know, this congestion problem that we are experiencing is nothing new. We went through something similar in 2007 to 2008, and there were presidential committees on how to solve the congestion. One of the suggestions we made amongst many others was that there should be a minimum capital for operations. If you want to be a clearing agent, and you want to be recognised as a reputable organisation in the maritime industry, and you want to transact business with the Customs and with the other authorities, you should have a minimum capital at stake. And if anything happens, we can hold you responsible. That way, we will know that you are a committed serious operator. We didn't give a figure, but it should be something sizeable.
If you were to suggest, how much will you suggest? 
I would not want to suggest a figure, but definitely this should be significant. That was what they did when they did the banking reform. Nigeria had so many banks that were difficult to control, and they said if want to be a bank, you should have a minimum capital of N25 billion, and automatically it forced some mergers and acquisitions, and it killed a lot of problems. Giving them a number is a very rough measure, but sometimes, you have to be rough to really clean an industry, and to force this kind of mergers and acquisition.
If we say now that if you need to have a minimum capital to be a clearing agent then of course all these small agencies will have to come together, and they will have to structure a proper company like all the other operators in the industry – the shipping agencies, the terminal operators. My office is there, and I cannot run away, but some these agencies are supper professionals, but some of them are just briefcase carriers, just moving around and that is the problem. The same thing goes for the haulage sector – the trucks, and this one is a bit more complicated, because it's capital intensive. This is an area that the federal government should come in and support the creation of dedicated funds for the acquisition of better trucks. So long as we have those trucks that are about 40 to 50 years old in the country, we will always face this problem of congestion, no matter the roads you are going to build. Of course, the roads are also very bad, but even if we have the best motorway in the world, if you are driving with a 50 year old truck which breaks down on the streets, and drivers, which most of the time are illiterates; you can never have a professional service. Even the call up system, which the NPA has been advocating is a good idea, but to have a proper call up system, you have to deal with structured formal operators.
People you can talk to, and you can send procedures to which can be connected to smart phones and so forth. As of now, having a call up system all fragmented with thousands of trucks which are falling down on the streets, thousands of clearing agents that don't have offices, is very complicated. To address your question, I think mergers and acquisition will be very useful in the clearing agency and in the logistics industry. The federal government has a role to play there, and so does the Nigerian Shippers Council.
Given all that you have said, what do you see as the future of the Nigerian maritime industry, and what roles do you see the government and the operators play to attain that level of development that you said the industry has?
I am very positive, and by nature I am always optimistic about Nigeria, because I have been living in this country for long. Although there is a lot of frustrations sometimes because there are so many challenges, and sometimes you just feel that things will never work here; but despite all of the challenges there has been a steady progress even in the port. Despite all the challenges, the frustrations, the infrastructure deficits around the port of Lagos and other ports in the country, we are still handling a huge number of vessels, and a significant quantity of cargoes.
At the end of the day, Nigeria is a huge country. You know people ask: where is the wealth of Nigeria? And most of the answers are oil. I don't think the wealth of Nigeria is oil; the wealth of Nigeria is the people. The wealth of Nigeria is in over 150 million people. It's a huge country, and it's a huge market. Clearly, there are enormous room for growth, and that's why I said we are underperforming because Nigeria is a huge country, and we should do much more than what we are doing. We are just catching up. We would be catching up probably up to the next 20 years. But we are on the right path, and I'm sure that with the right policies, and with the right funds deployed, and with the support of the private operators and the public sector, the future is very bright. I strongly believe that most of the investments should come from the private sector, and they should really invest to grow infrastructure, and the economy.
But funding is an issue for the private sector?
Funding is an issue when the framework is not right. If the legal framework is right, you can always get funding, that's where the government plays a role. When I'm saying that the private investors are the ones who should bring the money, I don't want to say it's because the public sector or the federal government should not do anything; they have a very big role to play. They have to create the enabling environment and the right legal framework, because if we have the right legal framework and the right environment, private sectors are very willing to come and invest. I'm also involved in infrastructure funding, you may have seen it in my profile, and I'm talking with investors all the time. It's shocking for some people that there is so much money out there looking for good projects and good investment opportunities, and if there the right legal framework, and you are sure of the environment, and again the ease of doing business and so forth, the money is there.
There is so much money looking for good investment. Even now, with an emerging market like Nigeria, people want to come to Nigeria to invest, but of course they want to be sure that they are safe, and that is the federal government's role. They have to create the enabling environment and the right policies so that private monies can come in and invest, and this is what happened in the maritime industry, I mean the concessioning of the ports. Honestly, I think there is always a controversy when you concession a public good to the private sector everywhere in the world. You may have heard about the bridge, which collapsed in Italy; and that was a concession to a private operator, and now there is a lot of controversy. But here in Nigeria, the concession of the ports, overall, has been a big success. With all the challenges, the ports today are much better than they were 15 years ago, and the private sector has invested billions of dollars in the ports because they had the right legal framework.
Source: Guardian